Oakman Architecture was formed in 2012 by Nigel Coleman and Benjamin Smith to create a transparent, reliable, client focused and professional firm offering Architectural and Surveyor services to the Commercial and Residential property markets.
Previously working together as colleagues on various projects at a prestigious London practice, they realised that they could offer a practical, no nonsense approach to the industry that clients often sought. Both coming from families of joiners and builders and having grown up around building sites, they understood that transferring this knowledge into practical design would ensure successful projects for their clients.
The business now offers full in-house design and project management services covering inception through to build completion. Our ethos is to provide an efficient service that focuses on a balance of design and investment gains. We apply a professional work ethic and take care to ensure that our services are consistently provided to the highest standard.
Our Clients
A diverse client base
We have used Nigel at Oakman architecture on 22 projects so far in SW and SE and are always impressed by his professionalism, great design ideas and attention to detail.
I would have no hesitation in recommending him to anyone interested in a thorough architectural and design service.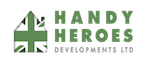 We at Beaufort Construction London Ltd have worked with Oakman Architecture on a number of mixed use developments and also a handful of residential projects. From start to finish they provide a very professional, high quality service and I would highly recommend anyone looking to work closely with an architectural practice.

I contacted Oakman after a recommendation, needed plans for our extension urgently as the previous company had "messed" up. Very professional and handled the situation with the council promptly and professionally. Got all the necessary approvals after an appeal due to previous errors.
Would use again and would highly recommend them.
Thank you Ben for all your help !
Meet the Team
Our Team provide a full service covering initial design, Planning, Building Control, Services applications CDM Health and Safety and Contract Administration. We partner with a number of specialists in Party Walls, Energy Consultants, Sound Consultants and Structural Engineers who add to the team as projects require. We also partner with CTG (formerly Clifford Tee & Gale) for larger scale Architectural projects.
CTG Consultancy - Partner for large & International Projects
SAP UK - Energy Consultants
Ben Segeth Associates - Structural Calculations

APC Surveyors - Party Wall Awards
APD Interiors - Interior Design
AF Surveys - Party Wall Surveyors
KP Acoustics - Acoustic Specialist